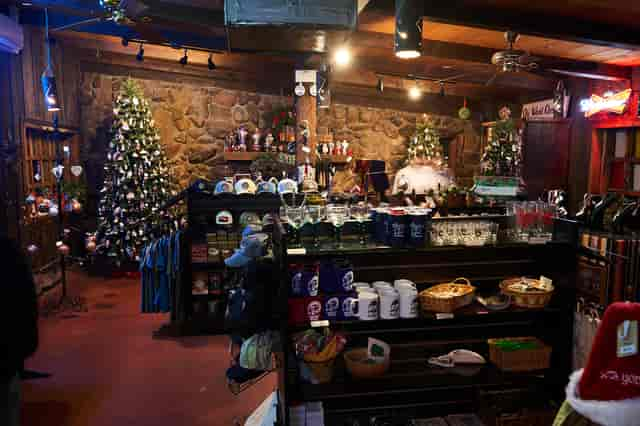 Christmas Year Round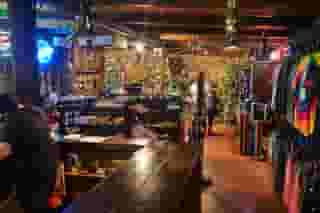 The only year-round Christmas store in Maricopa County!
Christmas is year-round at the Horny Toad! For those who embrace the winter holidays all year long, The Cave Creek Christmas Company at the Horny Toad restaurant is the only full-time Christmas shop in Maricopa County! Tourists AND locals are loving it! It's the only year-round Christmas Store in Maricopa County! 
Whether you're looking for a wreath for your door or a nutcracker for your mantel, the Cave Creek Christmas Company has it.

Come see our store, with themed Christmas trees to showcase a host of ornaments. There's one to highlight the Southwest – cactus, pistols, hats, owls. A patriotic tree honors the heroes among us – police, firefighters, servicemen and women. Love sports? There's a tree for that. Cardinals, Suns, Diamondbacks. Cheering for U of A? ASU? NY Giants? The Cave Creek Christmas Company at the Horny Toad has everything from the silly to the spiritual in crosses and menorahs.

We also have wreaths, garlands, Christmas stockings and other decorations.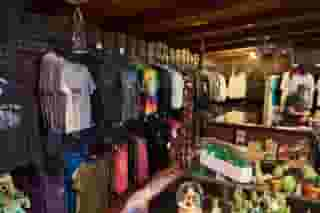 Horny Toad Merchandise
Horny Toad … No matter how many times you say or hear the name, you can't help but giggle or at least crack a smile!
Folks from far and wide visit just to learn about Cave Creek's oldest, originally-owned restaurant and its odd name. Of course, visitors have to take home a souvenir or two.

Horny Toad is expanding its line of merchandise. The logo has been updated with hues of red, white and blue and can be found on tees, shot glasses, hats, long-sleeved shirts and more. They're fun, unique, conversation starters and only found in the Sonoran Desert.

If you can't live without a taste of the Horny Toad, be sure to ask for a bottle of the secret hot sauce and/or BBQ sauce, or coming soon, Horny Toad coffee.

For a true sense of the area, check out the talents of local artists. The gallery will be ever changing since the Horny Toad encourages artisans of all mediums to be considered for display and sale. (Apply within.)